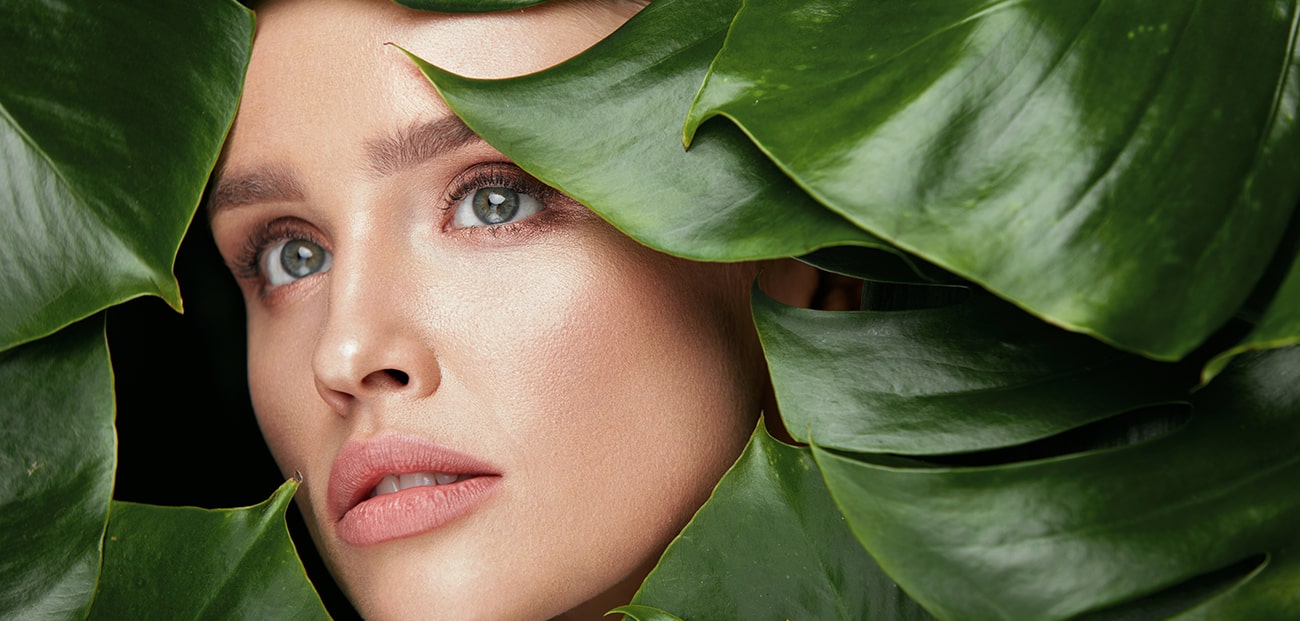 A considerable number of individuals are now curious and striving to look into products suitable for a sensitive lifestyle. Our products are candidates to become indispensable when adopting a vegan lifestyle. If you haven't been introduced to the world of vegan life yet, you can too keep up with the changing world and make a change to your make-up routine with formulas respecting animal rights. The vegan foundation, the vegan primer, the vegan mascara and many more are produced for you via sustainable solutions. The animal-free and cruelty-free vegan make-up products are high-performance alternative cosmetic products. The plant based ingredients simultaneously act as a moisturizer on the dry skin in winter. If you are looking for flawless appearance under cold weather conditions, you can achieve the desired look with a peace of mind through ethical choices.
PLANT BASED BEAUTY PRODUCTS
The reliable vegan make-up products are among the most popular cosmetic products around the world with their ethical ingredients. The selections of formulations offering a silky finish with a velvety touch enable creation of a dramatic make-up. A flawless look is also achievable on cold winter days by means of options offering moisturization of the skin by using products containing highly effective ingredients and complementing your beauty routine with make-up products with plant-based formulations.
Our range of products containing nutritious ingredients help your dry skin look beautiful during the winter months and endow a stunning look.
If you are looking for a vegan lipstick, solutions moisturizing your lips all day long and offering a velvety matte texture with the glittery liquid product selections are available. Improved coverage formulas prevent drying lips without leaving a sticky feeling and offer the sensation of powder softness. The striking and iconic color options can heat you up in cold weather and you can possess the perfect product accompanying you whenever you desire.
Empowered by the touch of nature, the vegan mascara highlighting the eyes by offering a voluminous eyelash finish will once again become indispensable for the winter months. The formulating pure pigments of our impeccable eyelash styling selection nourishes and smooths the eyelashes. If you are looking to achieve a self-confident look in no time, you should definitely check out our touch of nature mascara assortment.
The vegan foundation assortment also draws great attention with the intensive concealing finish and the moisturizing feature keeping the skin moist all day long. Our silky finish offering products promote a smooth appearance. The effective ingredients such as vitamin B9, synthetic hyaluronic acid and the wormwood extract conveniently provide a beautiful appearance for the skin. You can achieve the desired beauty by means of our product selections offering matte and natural glossy finish through the enhanced concealing action. The innovative foundation facilitates capturing the perfect beauty.
SENSITIVE CHOICES FOR SENSITIVE BEAUTY
You can achieve a smooth appearance with our plant based and synthetic ingredients containing make-up products with their admirable coverage and shade selections. The moisturizing action and cruelty-free formulas are embodiments of the esteem you have both for yourself and the animals. The vegan makeup products inspired by nature provide an extensively flawless appearance. Achieve the desired makeup style through responsible choices.
You are spot on if your are looking to achieve a glowing skin appearance on cool days!